Romantics
---
Their heart is spoken for. But our romantic bedrooms have plenty of surprises. For sensitive children, passionate young poets, we have designed inspirational, welcoming bedrooms. Where day after day, they can hide the secrets buried in their sweet little hearts.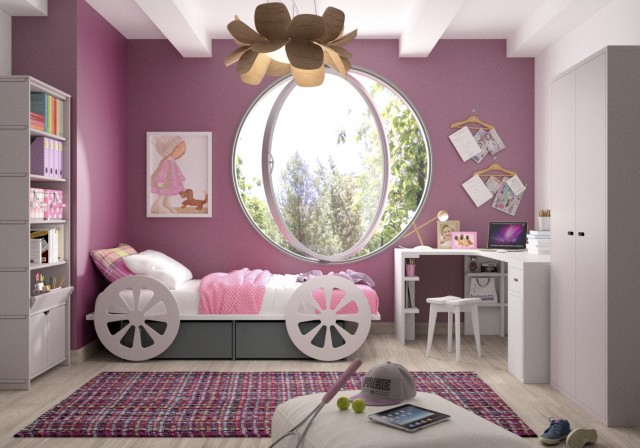 A fantasy world
In their bedrooms, all children create a fantasy world inspired by their surroundings. For children who love art and beauty, our designers have created bold, often majestic concepts.
Be bold with a canopy
A number of our children's bedroom collections include versions of beds with a canopy. Is that not the least you can do to envelop your child's romantic spirit? And with a little imagination, these beds can easily be enhanced with fabrics matching the curtains, wallpaper, carpets, bed linen, etc.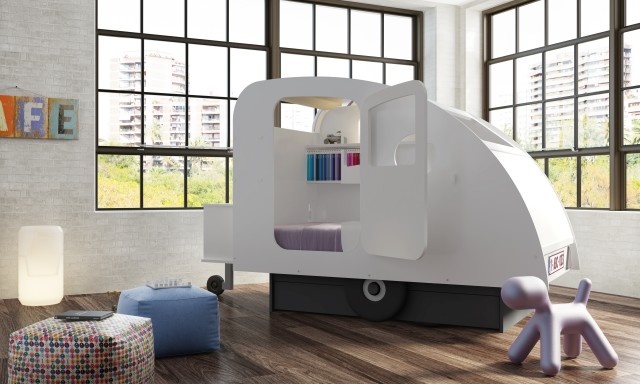 Combining the emotions
All of our collections offer a matching range of furniture comprising beds (single or bunks) bedside tables, wardrobes, coat racks, desks, chests of drawers, etc. But you are always free to create your own room design from items from different collections. After all, no two romantics are the same!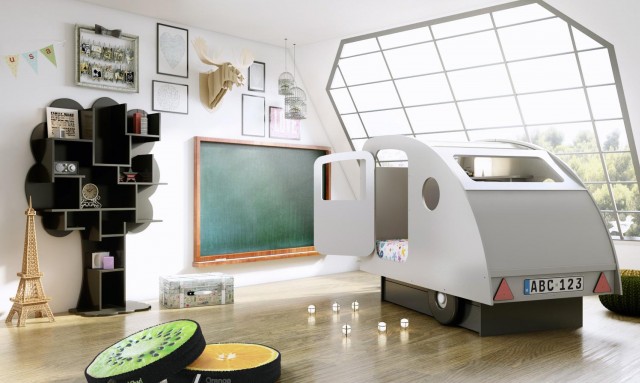 Pink, pink, pink, but other colours too
Your young romantics are often inspired by a world of princes and princesses where all shades of pink are found in abundance. Of course, our romantic bedrooms are available in these bewitching shades, but you can also order them in other colours that are better suited to your child's romantic nature. Ask your retailer to advise you!