Dreamers
---
The imagination reigns! Your child always has his or her head in the clouds, dreaming up extraordinary stories and always with a happy smile to offer. For them, we have designed proper little dream factories where their imagination can blossom!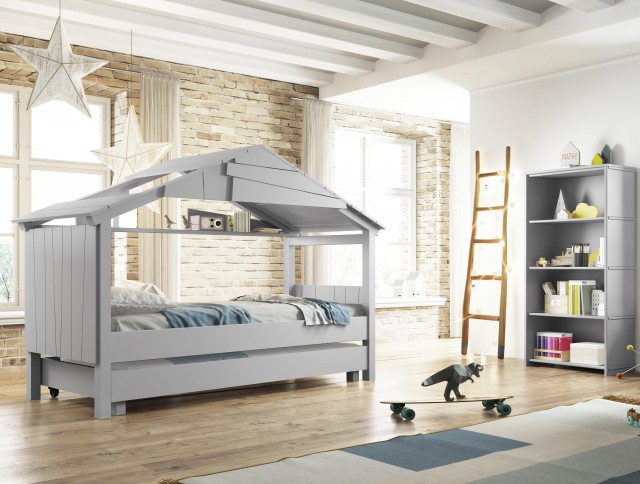 Fantasy worlds
Allow your child to reinvent the world around him. Our bedrooms offer harmonious lines and colours, sometimes unexpected, but always in the best of taste. Our designers have created them as invitations to a peaceful journey to imaginary lands.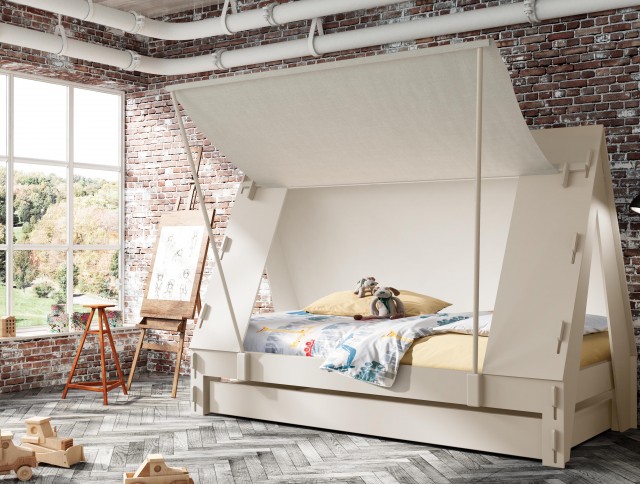 A decor to imagine
Are your dreamers constantly creative? So much the better! Our bedrooms offer a thousand and one decorative ideas to stimulate the imagination. Did you know that most of our models can be supplied unpainted for you to decorate yourselves? What could be more creative than that?!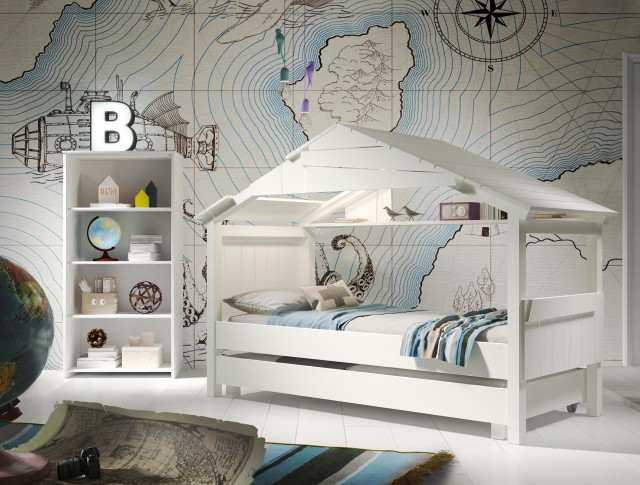 Complete comfort
Being a dreamer means sleeping well. Our beds are designed to offer the best in sleep ergonomics. And all our maintenance products (oil, varnish, paint, wood preservative) comply strictly with the most stringent European environmental directives.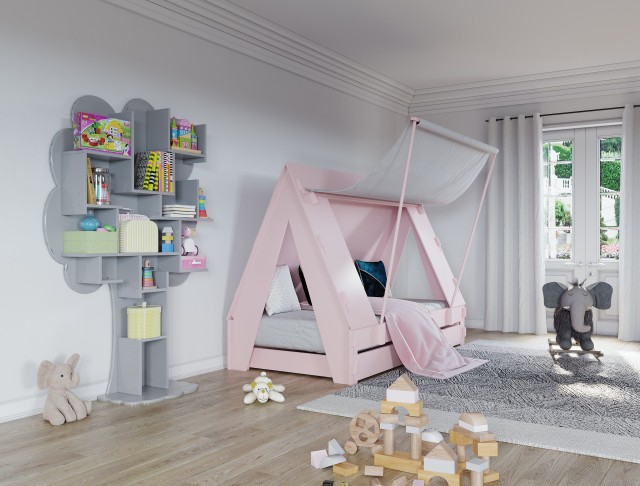 Free choice of colours
Of course, you will be able to choose from a wide range of colour combinations for almost any bed, desk, wardrobe, etc. Ask your retailer to advise you!